These pictures show the inside of a Vitamix 7500 base. I had it open for my project to understand motor heating. I found it fascinating, and thought some of you may be interested as well.
Top view:
Bottom view (the grey metal disk is the bottom of the cooling fan):
Motor housing from front: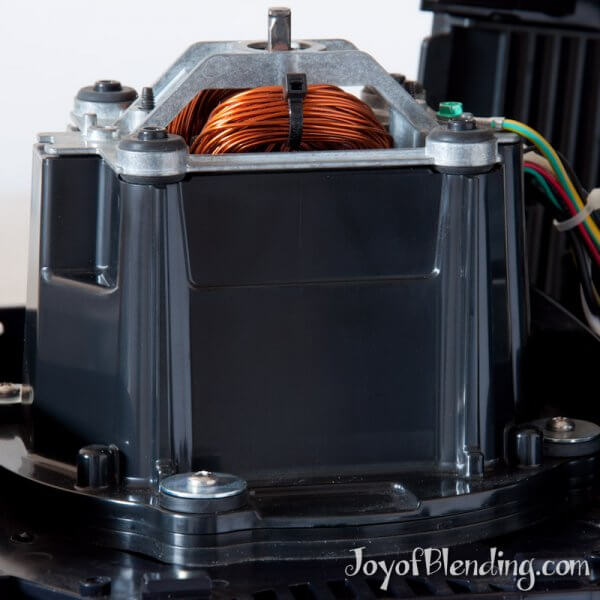 Angled bottom view with commutator visible:
First layer of airflow system (below motor):
Second layer of airflow system: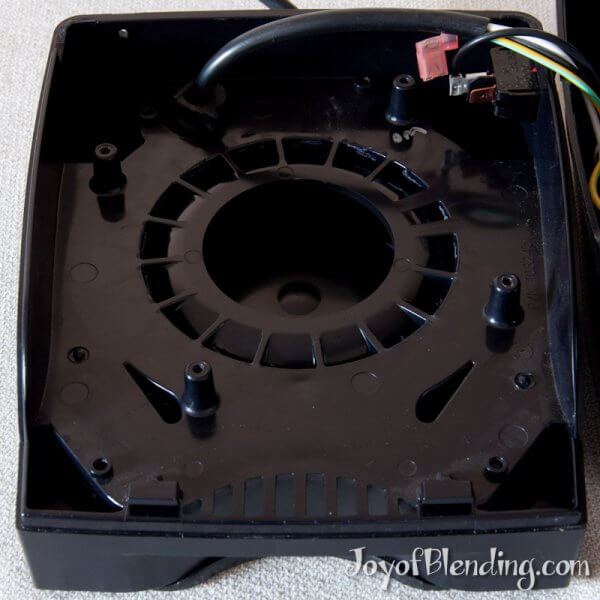 I believe Vitamix engineers chose the design elements we see here to maximize motor cooling, minimize sound, and maximize longevity. The complex airflow design presumably maximizes airflow, while trapping as much sound as possible. I also noticed layers of squishy rubber between parts. The rubber dampens vibrations, which presumably helps for both sound and longevity.
---
Did you enjoy this post?